My Team
As a Financial Representative for the Northwestern Mutual, I am committed to helping my clients whether they are concerned for their own financial needs or those of their family or business. I don't do it alone. Here you will find a listing of the people who help make it happen.
Together, we stand committed to providing the best customer service possible. If you have a problem or need assistance at any time, please let us know.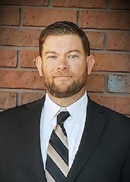 Michael Hutcherson
Financial Representative
Office 406-721-2400

I am 36 years old, origanlly from Amarillo,Texas.  I have been married to my amazing wife Sarah for 13 years.  We have 2 incredible boys, Shane is 10 and Maddux is 5.  We moved to Missoula in 2016 to be close to Sarah's parents.  We love Montana, not just the area, but the people.  We love being a part of this wonderful community and look forward to raising our family in this great state and getting to know more of the wonderful people Missoula and the surrounding area have to offer.  Give me a call anytime, I would love to grab a cup of coffee and get to know about your story.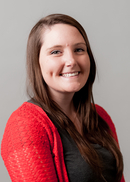 Desire Michalak